X5 - Copying System for Storage Media
by admin —
last modified
2020-11-24T14:20:35+01:00
The storage media production system X⁵ is able to simultaneously copy individual data onto SSD, USB, CF, MicroSD etc. Just in time copy technology reliably ensures the availability of the right storage media at the right time and place.
Nikolaus Dürk talks about Features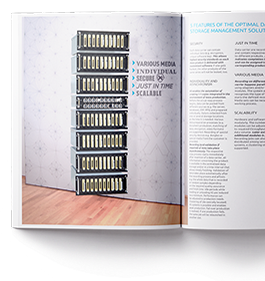 X5 brochure
X5 Product presentation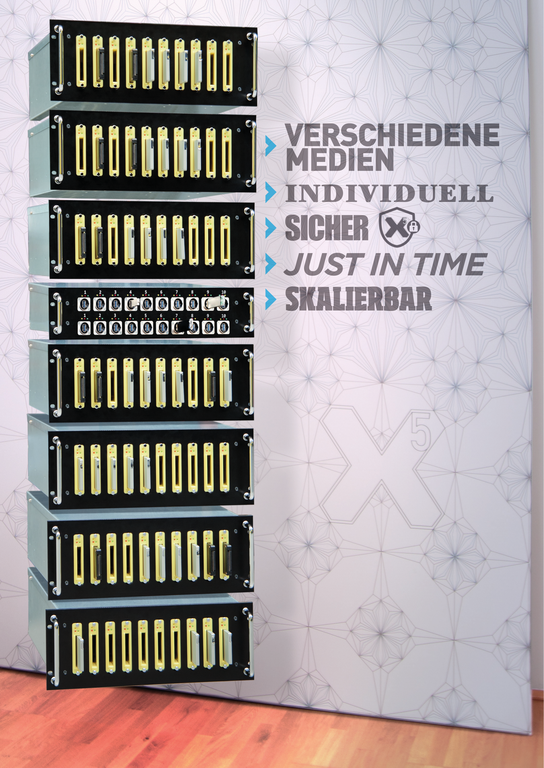 5 characteristics
of the optimal data storage management solution

Secure
Each data carrier can automatically be recorded with unique data (e.g. encryption, individual software key). This allows highest security standards as each mass product is delivered with customised software. If one gets hacked, the other products of the same series will not be leaked too, as only individual items are affected.
Various Media
Recording on different types of data carrier happens parallel through using adapters and/or various modules. The system automatically recognises the type of medium and starts the defined recording process. Media sets can be recorded in one working process.
Simple Handling
X⁵ automates the production of 1:1 copies integrated in the environment of mass production. Before the actual copy process starts, X⁵ pools data together from different sources (e.g. file server, databases, ERP, PPS) and prepares data individually for one (1:1) or many (1:n) data carriers. Various data preparation processes (e.g. document production, matching of data, encryption, video formats) are supported.
Scalable
Hardware and software are designed modularly. The number of recording modules can be adjusted according to the required throughput and data volume. Later extension of additional modules is possible. Recording jobs can also be distributed among several X⁵ systems is supported.
JUST In Time and Asynchronism
Recording (and validation if required) of data take place asynchronously. The copy process starts immediately after insertion of a data carrier and/or all information concerning the product is available in the centralised data storage and/or in a time interval that allows timely finishing. Idle periods while loading or unloading X⁵ are reduced to a minimum. Reliability is increased as faulty copy processes are taken over through other slots immediately.
Clustering of (de-centrally located) X⁵ systems enables peak production. Data carrier are recorded on demand and contain respective data assigned to different products. Each slot indicates completion individually and can be assigned to the corresponding product accurately.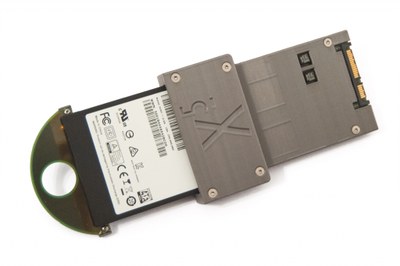 X⁵ Adapter
for 1x SSD and 2x MicroSD in a set
The X⁵ Copy Module is available as standalone version. If several modules are connected, a rack system is recommended.
Number of slots:
10
Max. writing speed:
150 MByte / second per slot (asynchronous)
Base connector:
SATA - 2,5" or USB
Supported types of media (exemplary)

2,5'' SSD
2,5'' HDD
CF
Cfast
SD
MicroSD

Replacement of modules, slots, wear parts:
can be replaced during operation
Add-on:
USB-Extender (supplement for SATA connector)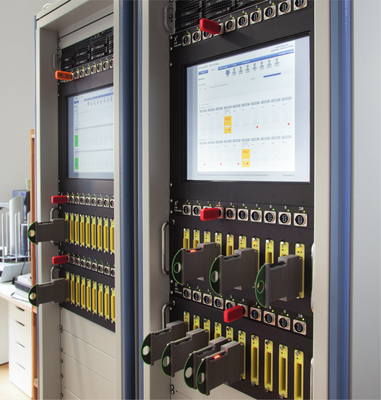 Depending on the requirements, copy modules can be integrated in rack systems. Additional features can be added which enables individual workflows and processes. Ergnomically design is considered.
Max. amount of copy modules (in one 19" rack):
8 modules
Display:
19" touch screen
Control server:
rack unit server
UPS:
19" rack mounted
19'' rack dimensions:
WxDxH 800 x 800 x 1800 mm (without wheels)
Weight:
Basic equipment about 200 - 350kg (depending on the actual equipment)
Power supply:
230 V, max. 450 W (without additional features)
Add-ons:

Scanning module (2D-code, barcode, RFID etc.)
Printing module (label printer etc.)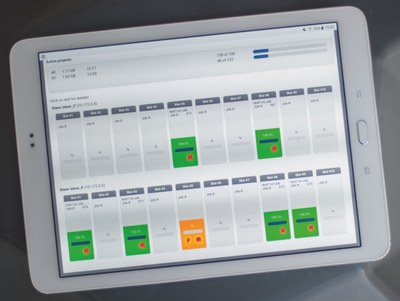 Handling of the X⁵ user interface with a mobile device
Software-Framework OpenRC
The OpenRC software framework offers flexible interfaces which enable easy linking of different data sources, copy jobs and upstream or downstream processes. The storage of data can be adjusted via customised workflows and processes according to customer needs. Signal lights and an overview screen on your monitor display the current production status in real-time, allowing operation by responsible employees.
| | |
| --- | --- |
| Interfaces: | |
| Programming language: | Python |
Three areas are available for controlling and monitoring the X⁵:
Optimised operation via touch screen: the monitor is located directly on the copy station and provides detailed information regarding each slot such as progress bars, process ID, error messages etc. Each control unit is equipped with a touch-screen.
Web interface: the copy station can also be accessed and operated via a web browser. This allows copy processes to be monitored and controlled via various mobile devices such as tablets or mobile phones as well as any conventional PC or laptop.
Via software interfaces (XML, REST) all functions of the copy station as well as process status can be accessed and controlled by third party systems.
Plugins for pre- and post-processing: workflow-specific plugins can be executed before, during and after the copy processes, allowing e.g. storage media to be analysed, formatted and their firmware to be upgraded.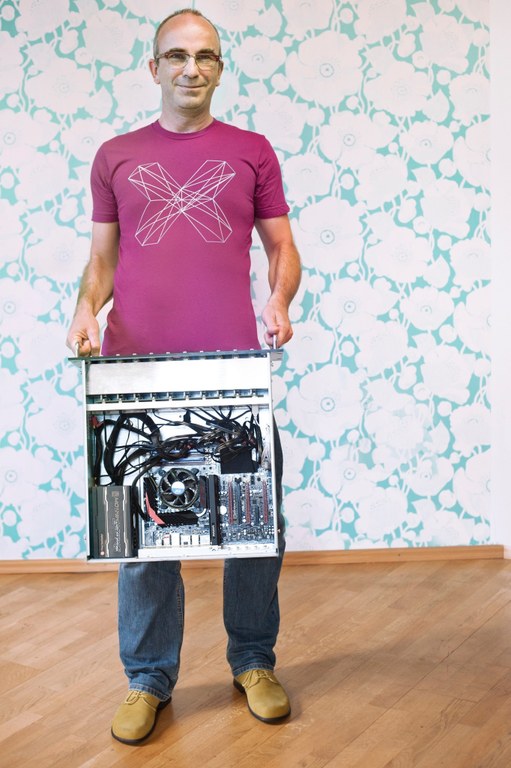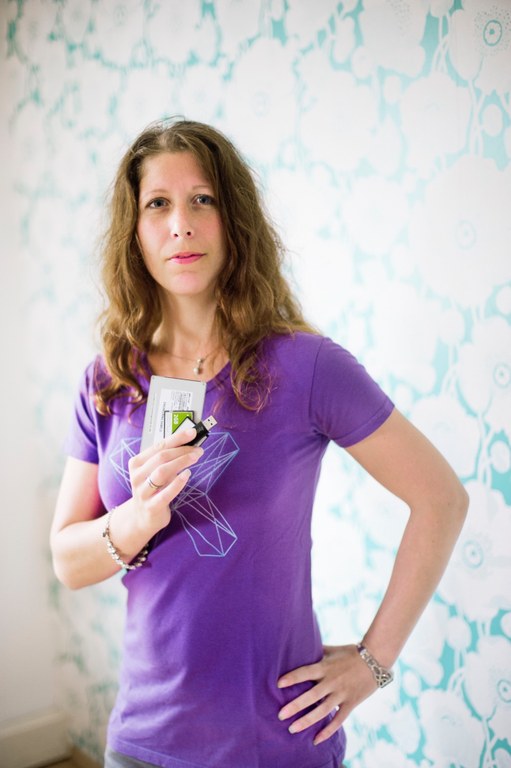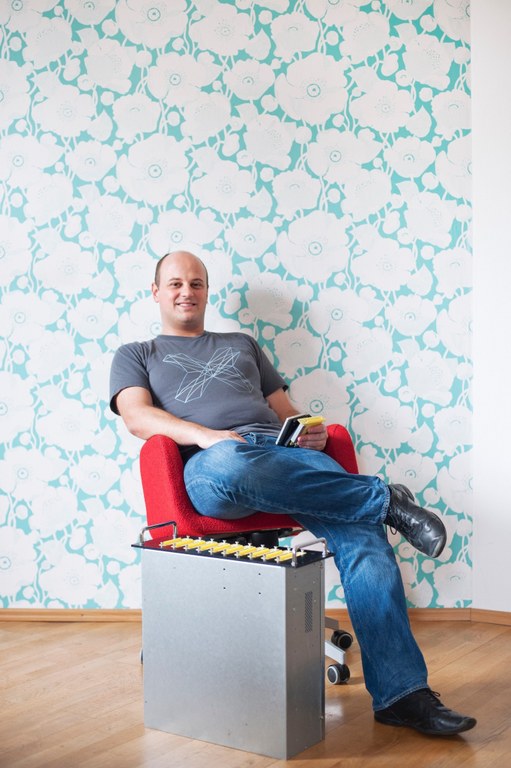 "The art of reproduction – every piece a singleton – Andy would have loved our copy system"
Nikolaus Dürk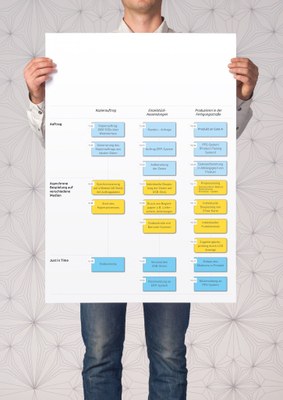 One System - Many possibilities
Customised for your requirements, X⁵ can be used for a variety of applications where any type of individual physical media is needed. The workflow shows three processes that are parallel carried out with one X⁵ system. 
Fit for Industry 4.0
X⁵ - copy systems are designed to support customised workflows and copy processes tailored to our customers' specific needs. Application ranges from automatic storage of individual product-specific data to Just-in-time production and simple copy processes. When implementing a storage process we consider and incorporate your entire production workflow and adjust the X⁵ - copy system to your specific needs. 
In addition to recording and verifying the data on data carriers, encryption mechanisms, authentication processes and communication security are also taken into account. That is why the X⁵ system can be used worldwide. The combination of special software and hardware components allow individual security strategies that cover the whole life-cycle of a product.
X⁵ product and service range > perfects your workflow

The standard version X⁵ Basic enables in-line duplication of data carrier (e.g. SD, microSD, CF, Cfast, USB, SSD, M.2) and of media sets combining several types of data carriers. Standardised interfaces automate the production workflow, allow the connection to several data sources and provide quality control functionalities. High level encryption is supported, especially in combination with the use of special types of data carriers, recommended by X⁵.

X⁵ Consulting includes the analysis of production and products to identify individual security strategies and tailor-made solutions. In a series of workshops focusing on security and on software replication for products, the current situation in the production environment is analysed. The results are summed up in a written recommendation provided to the consumer. The enabled know how transfer helps customer to develop in-house security strategies.
X⁵ Advanced consists of X⁵ Basic supplemented through customised software and/or hardware. Product-specific and unique encryption for products and secured communication in production increase the security level significantly. Customer workflows are considered and solutions are designed to increase automation in production and service, to enable higher flexibility (e.g. covering output peaks), to provide logging and traceability functionalities and to save costs through just in time production and reduction of production time.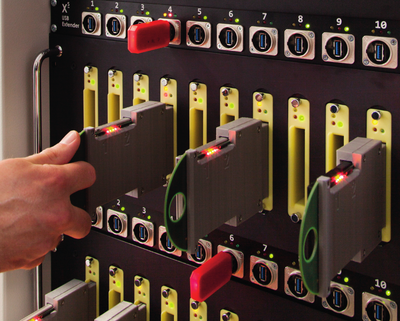 Each single USB and SATA slot displays the current status using LEDs.
Uninterrupted copy process
Every single one of the up to 80 slots is used asynchronously and records data on different storage media with up to 150 Mbyte per second. After the recording process, a validation of the data takes place. The recording of special security media (e.g. dongles) is supported. In case of faults (defective or faulty data carrier) in one slot, all other slots are still working without any impact. Faults are displayed immediately and the affected recording process is continued in another slots or after removal of the defective and insertion of a new data carrier.
simple Handling
X⁵ is controlled over web interface. Therefore, a monitor and a keyboard are connected (e.g. a table PC). LEDs at each SATA slot display the status of the production. The flexible interfaces and adjustable software plug-in mechanism facilitate optimal integration of the X⁵ copy system into a company's workflow, e.g. through connection with central ERP or PPS systems.
Sustainability
The X⁵ copy system is the most flexible storage media management system on the market. The use of adapters enables the simultaneous storage of data on various media types or on media sets. This ensures that the X⁵ can be geared up for future generations of media. X⁵ copy systems can be extended with additional features and modules subsequently. Long term availability of components and spear parts ensure a long life time.